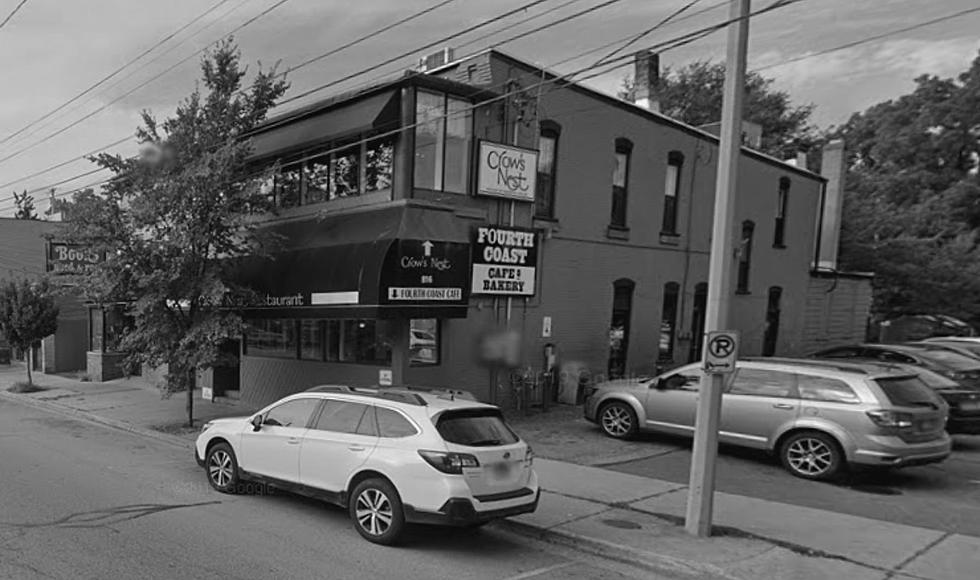 Creator of Kalamazoo's Fourth Coast Café/ Crow's Nest Chris Danek Dies
Google Street View
South Westnedge will be a little bit dimmer as the founder of two staple businesses in Kalamazoo in one infamous building has passed away. The Crow's nest recently shared the news that the founder of Crow's Nest and Fourth Coast Cafe Chris Danek has passed away from his battle with cancer at the age of 53.
These two establishments are synonymous with Westnedge and the Vine neighborhood and it's gonna be hard to imagine the area without him, as many people have already
shared their feelings
and love for him as his family prepares to celebrate his life in May.
Celebration of life info
can be found below:
It's with great sadness that we share the passing of Chris Danek. Chris created Fourth Coast Café in 1992 and Crow's Nest in Kalamazoo in 2003. After speaking with his family, we wanted to share the service information for his memorial being held on May 11th. Chris impacted many lives in more ways than just good coffee and delicious food as many people often share their stories of how nice of a person he was and what an impact he made in Kalamazoo when they come into the restaurant or cafe.
Memorial info
Life Story Services will be held Thursday, May 11, 2023, at 4:00 p.m. at Betzler Life Story Home, 6080 Stadium Drive, Kalamazoo, MI 49009, (269) 375-2900. A reception will follow in the Life Story Center. Visit Chris' webpage at BetzlerLifeStory.com to archive favorite memories and photos and sign his guestbook. Memorial contributions may be made to the American Cancer Society and The Nature Conservancy.
The Craziest Concerts To Ever Take Place In Kalamazoo
Whether it's the venue or the performer, these stick out as the most odd and wild shows in Kalamazoo history.